Intro
This project involved me taking what existed and extend it further.
This would need me to be mindful of cannibalizing other parts of the product and making sure that whatever I designed felt integrated.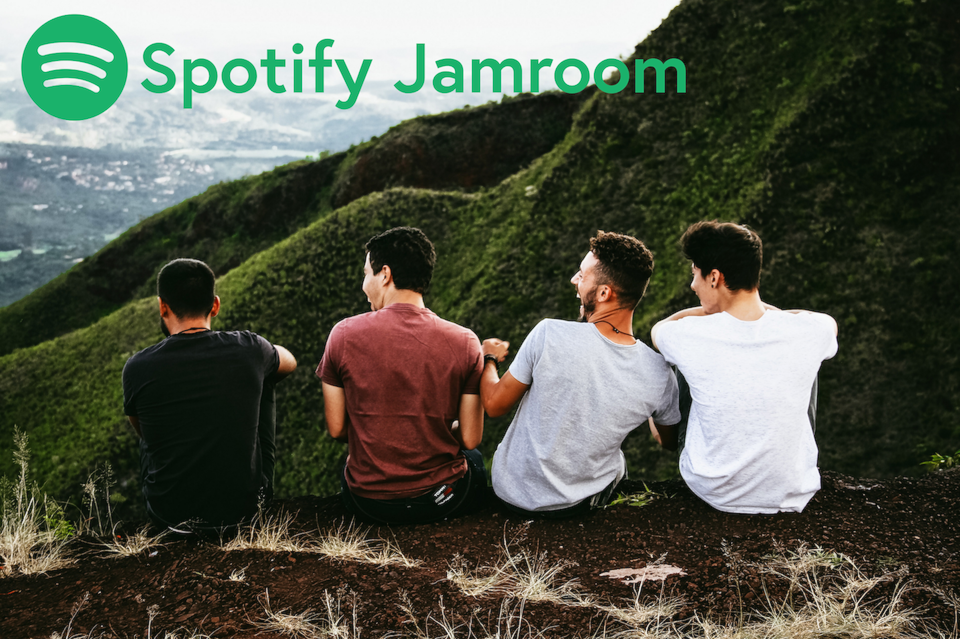 I found it beneficial to go through the exercise of creating ad copy for this project. This is one I designed that could be used on digital ad copy. It illustrates the social nature of the Jamroom product feature by using engaging photography.
The Problem
For Spotify's college users, using and sharing music on Spotify in large settings like (parties and get-togethers) is confusing and hard. Users often have to pass around their phone or fiddle with Bluetooth connectivity.
The question of sharing music on Spotify presented to me an opportunity to not only simplify the process but experiment with the idea of new product feature, adding value to both the user and the business
Goal
Design a proof of concept demonstrating a solution to this problem and test if it's heading in the right direction.
This full case study for this project is live on Medium, here https://uxplanet.org/designing-spotify-jamroom-f9f4ec9fd1a3