Intro
This was completed as part of my summer internship at Pilot Interactive, a design/development agency. I worked on this project in a pair with my Design Lead who handled illustration.
I was tasked with wire-framing the website, designing high fidelity interfaces, mapping out user flows and prototyping. On this project, I honed my visual design skills and made great gains in my design intuition.
Due to the NDA surrounding this project, I am not allowed to show intermediate work online (sketches and wireframes). I am more than happy to discuss the design process and showcase that work on request.
The Problem
Much of the agency's branding had changed in the last 8 years since its founding. Since that time it had grown and made a name for itself. It was facing 3 major problems:
Its branding had changed, for example, it had a new logo. I explored how I could bring the agencies website in line with the newer visual identity.

Many of Pilot's new clients complained one major hurdle they faced when deciding whether to work with an agency was the lack of clarity as to what services Pilot offered.

Finally, the current site did not leverage any of the social proof that the agency nor was it showing of any of its team in a way that made them personable.
Goal
Design a new website that represents Pilot Interactive now, demystifies our services and sets us up for growth in the future.
Where are we coming from...
Here is what the site looked like before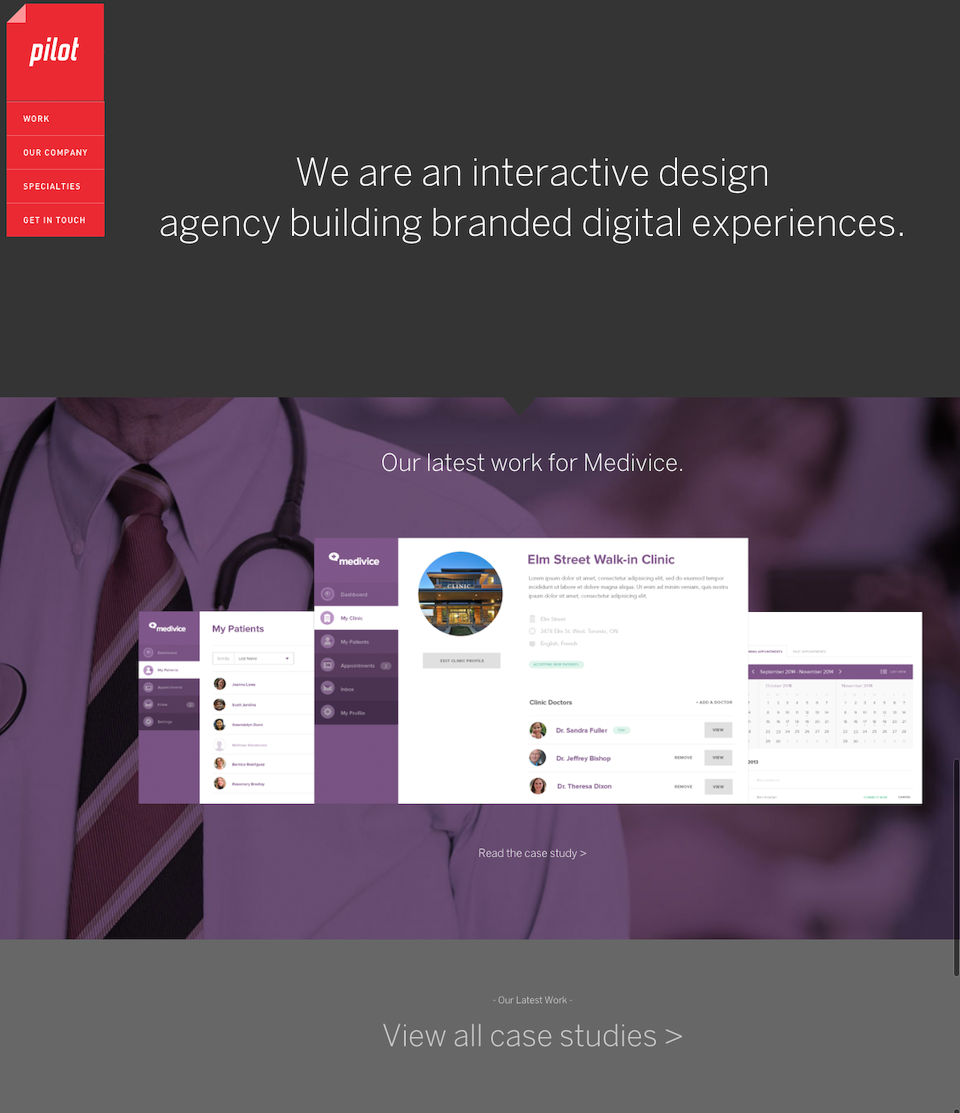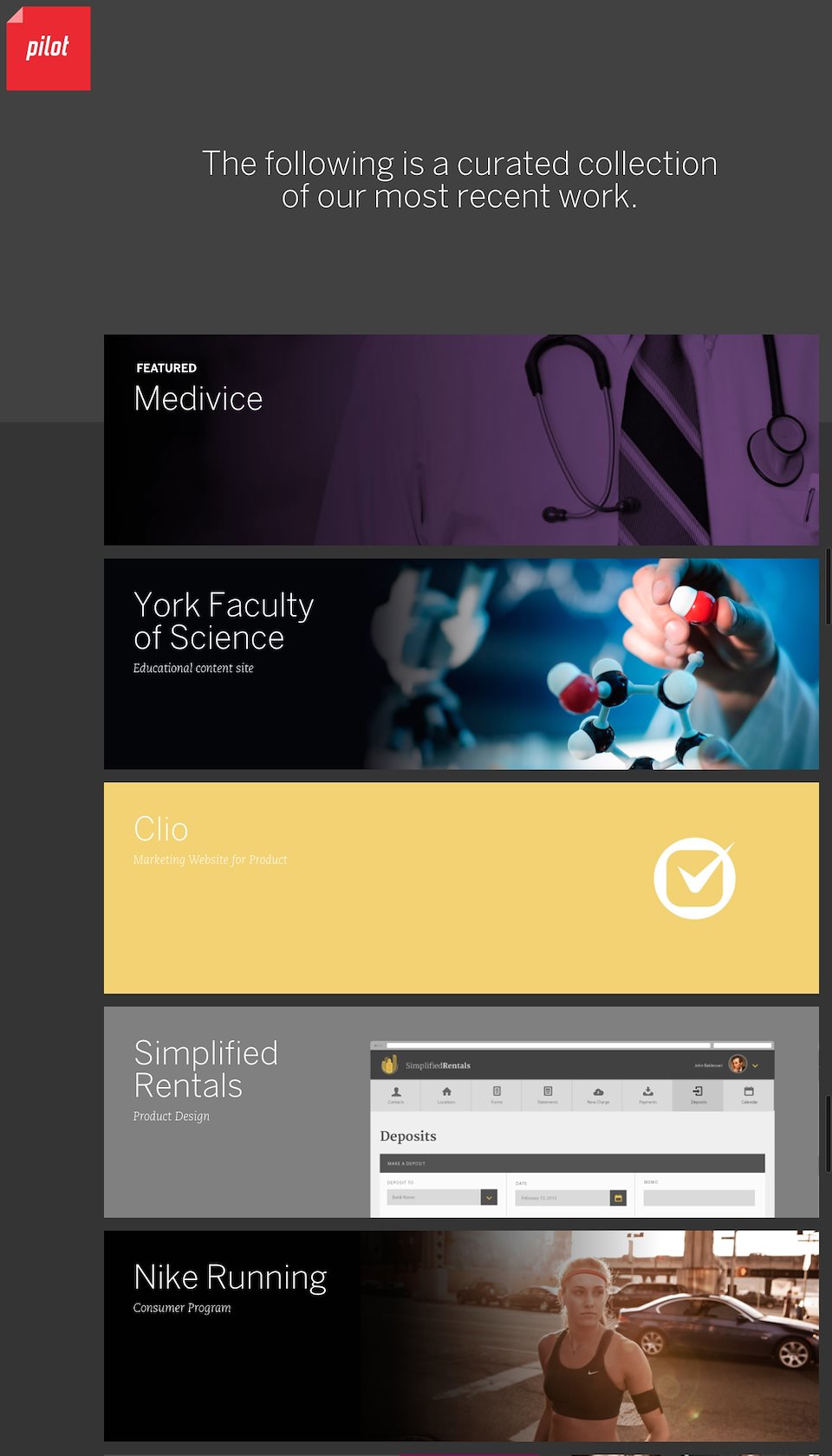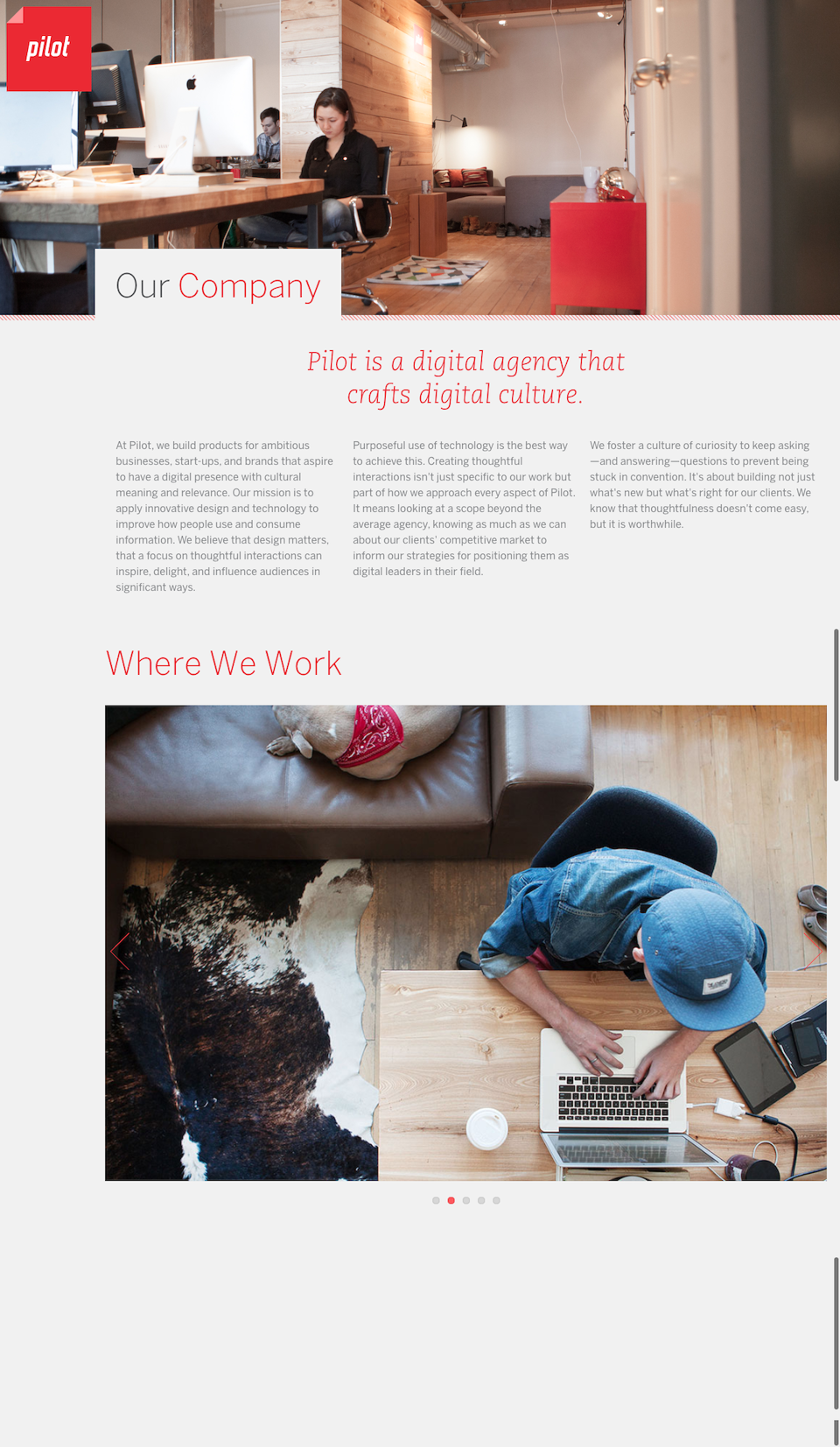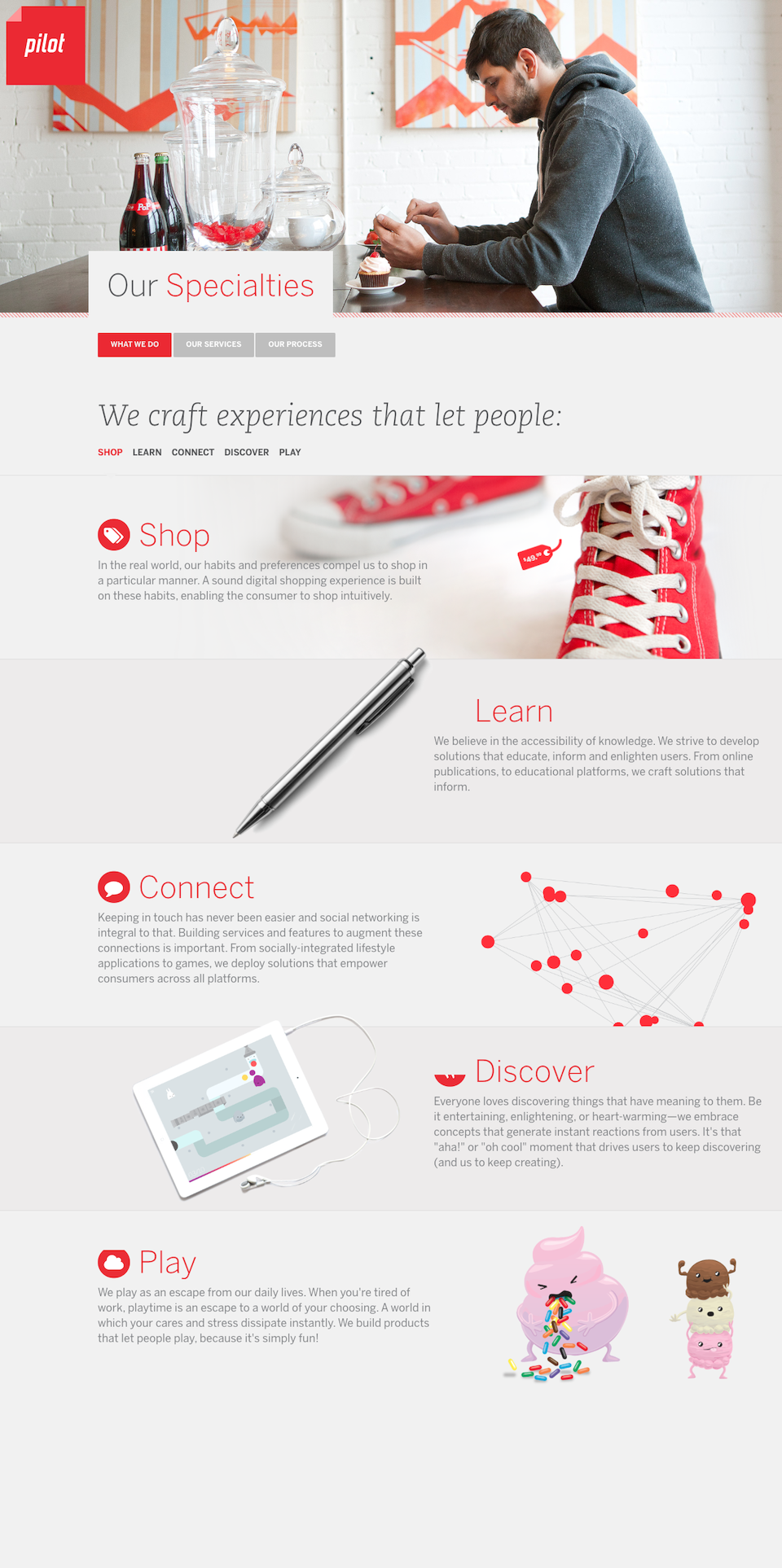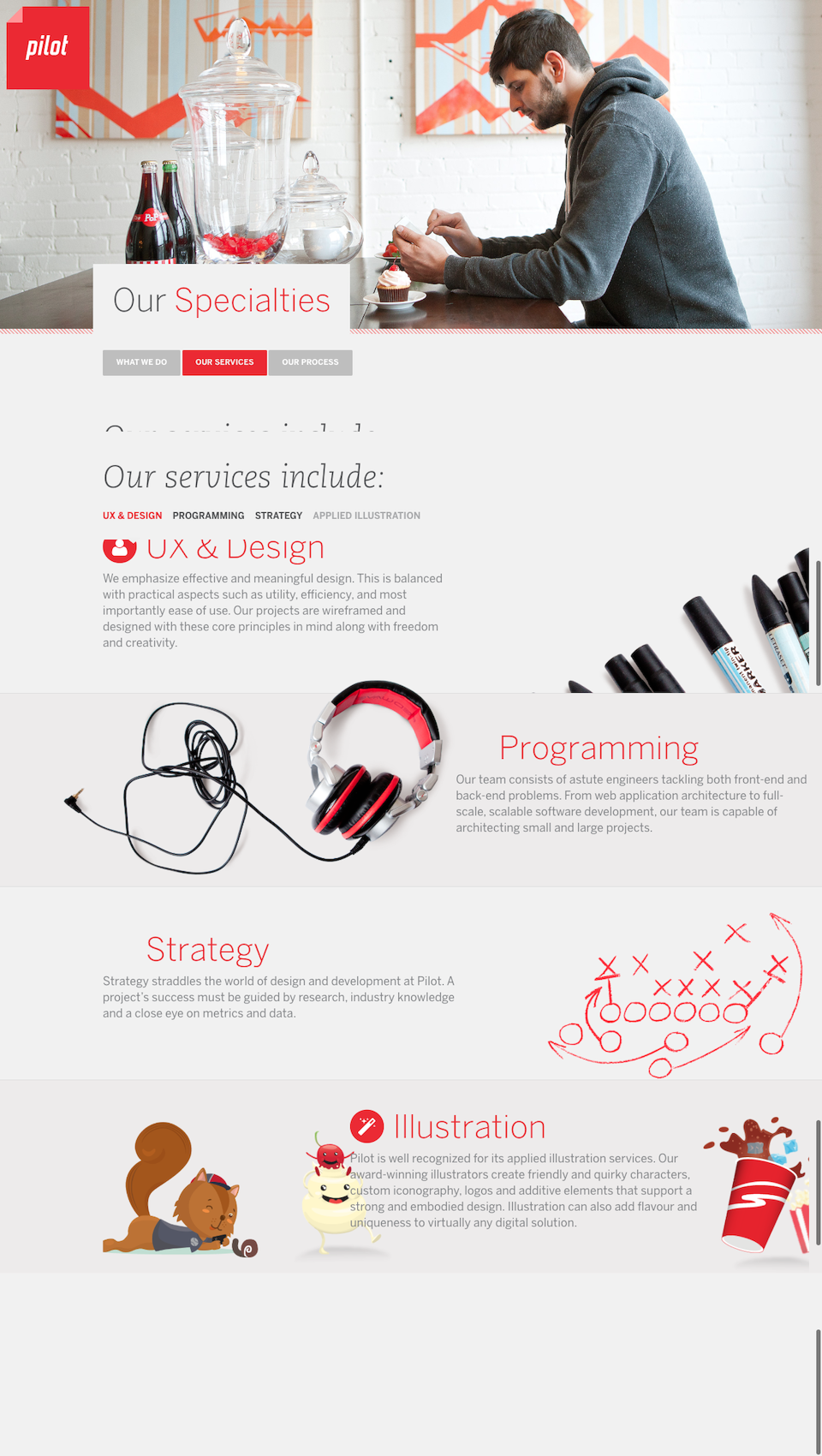 Final Designs
My final designs are hosted on Invision here https://projects.invisionapp.com/share/S3PLPGH9WVZ#/334865455_Case_study